Note: Model HCA-T2 has been discontinued and replaced by the upgraded model HCA-T3.
✨ Best value for money Water Purifier in Singapore, stocks are limited, grab one while stocks last!
✔️ Singapore Safety Mark Registered -
Certificate No.: 210336-11 (HCA-T3)
Includes:
- 1 Set of Hot | Cold | Room/Cool Water Dispenser
- 1 Set of Korea Filters
- 1 Year Warranty (parts and labor)
- Free Delivery and Standard Installation
✅ Compressor Cooling
✅ Dispense Hot & Cold Water Instantly, Save Time and Convenient
✅ Child Safety Lock
✅ SGS Certified Korea Filters
✅ Energy Saving by using Automatic Thermostat Technology
Dimension: 31W*35D*48H cm
☕ Hot Water (> 85°C)
❄️ Cold Water (6°C - 10°C)
💧 Ambient/Cool Temperature Water (15°C - 30°C)
Hot Water Temperature and Heating Capacity: ≥90℃ 5L/h

Cold Water Temperature and Cooling Capacity: ≤10℃ 2L/h
Operating Water Pressure: 0.1 - 0.4mpa
HCA-T2 (old model) vs HCA-T3 (new model) Product Comparison:
HCA-T2

HCA-T3

Larger size in terms of Height and Depth, overall size 36% larger than HCA-T3.

Dimensions: 26 (W) x 50 (D) x 54.5 (hi) [cm]

Smaller size in terms of Height and Depth, more compact, overall size 36% smaller than HCA-T2.

Dimensions: 31 (W) x 35 (D) x 48 (H) [cm]

Normal compressor

New and improved compressor, more energy efficient

Bacteria may overgrow in stagnant Room Temperature water tank

Dynamic adjustment of Room Temperature: If no water was dispensed from the middle tap for a long period of time, dynamically cool down the water to prevent bacteria overgrowth.

Cannot fit bigger cups

Fits bigger cups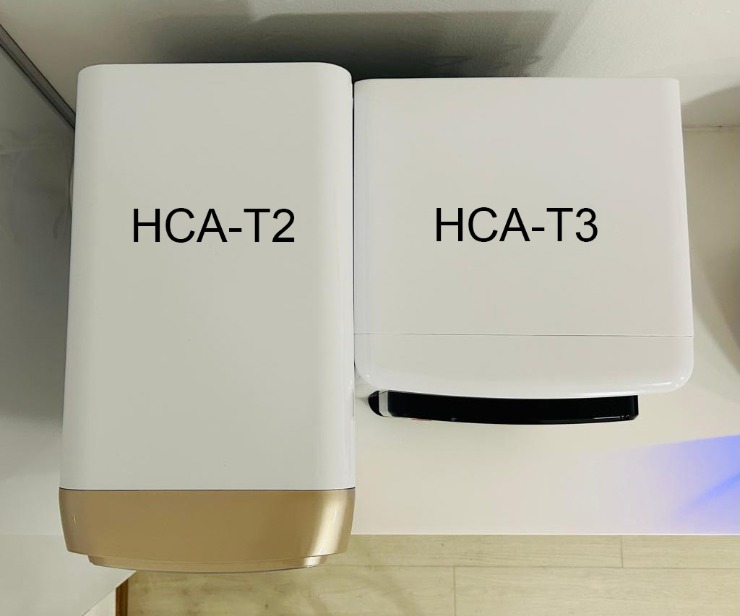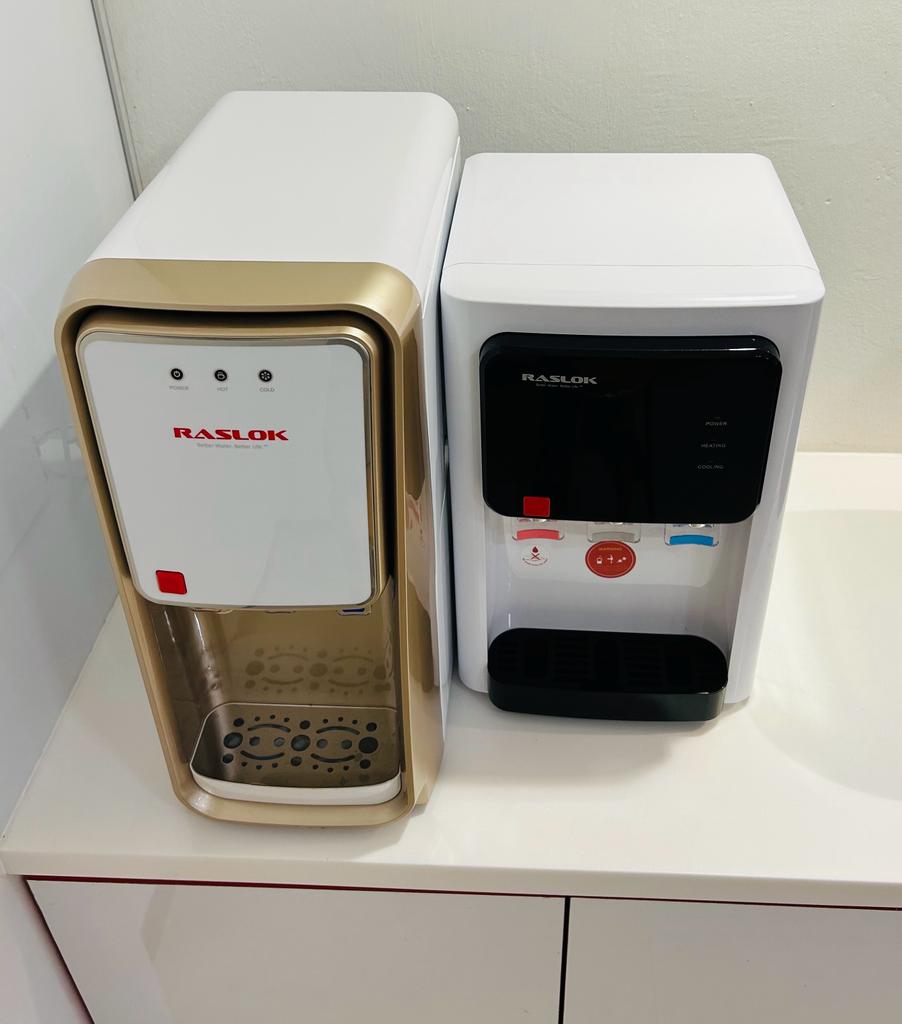 DOWNLOAD
Note: Free standard installation for up to 5 meters from water point to water dispenser. If PVC trunking/casing is required or the distance is more than 5 meters, additional charge $10 per meter shall apply. Please contact us for more details.
Free delivery and standard installation
*Additional surcharge apply to Sentosa & Tuas Area, please contact us before placing order.
#water purifier #water dispenser #water filter